Real Coffee. Real People.
At Cashua Coffee by Dowling Farms, we are committed to bringing our customers the freshest, best tasting coffee.  We order from farmers who sustain their local rain forest and whose coffee beans are organic and shade grown.
try cashua coffee.
Freshly roasted each week, you won't find a better cup of coffee. Cashua Coffee is available in variety of blends ranging from Light to French Roast using shade grown beans from sustainable and organic farms.
This is real coffee.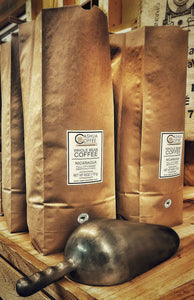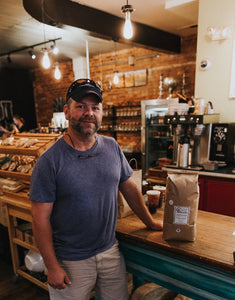 Meet Eddy.
Eddy Dowling of Dowling Farms is the owner and roaster of Cashua Coffee. You can trust the integrity of every freshly roasted batch because Eddy's heart for people and passion for a good cup of Joe has driven him to create a company based on genuine relationships and quality coffee.

This is real people.
Get to know dowling farms.
On 100 acres of southern farmland in the heart of Timmonsville, South Carolina you will find Dowling Farms. With a legacy dating back to 1905, from cotton growers to coffee roasters- this farm has been the family business for three generations.
This is real farming.